OCOEE RIVER RAFTING GROUP ADVENTURES
Ocoee Rafting Trips for Groups
Raft the Ocoee River in Tennessee with your friends, family, or even your co-workers! At Ocoee Outdoors we have a wide variety of group rafting and river float packages that are sure to please. Let us help you with all your rafting trip planning needs so you can enjoy your Ocoee River whitewater rafting adventure.
Our private Ocoee rafting packages can accommodate groups of all sizes and skill levels and are great for corporate team-building outings, scout troops, families, bachelorette parties, youth, and school groups, and more!
We offer the ability to customize your trip with Upper and Middle Ocoee whitewater rafting trips. Book your trip with one of the oldest Ocoee Rafting Companies!
*To qualify, the group leader MUST: pay with one check/transaction and present completed release forms at check-in.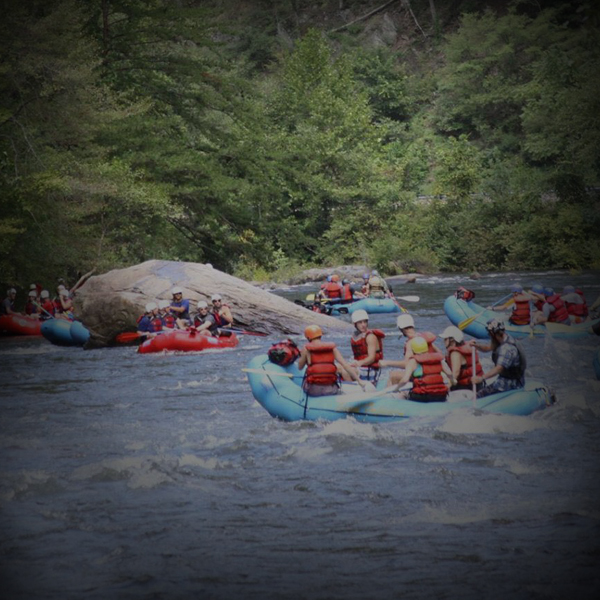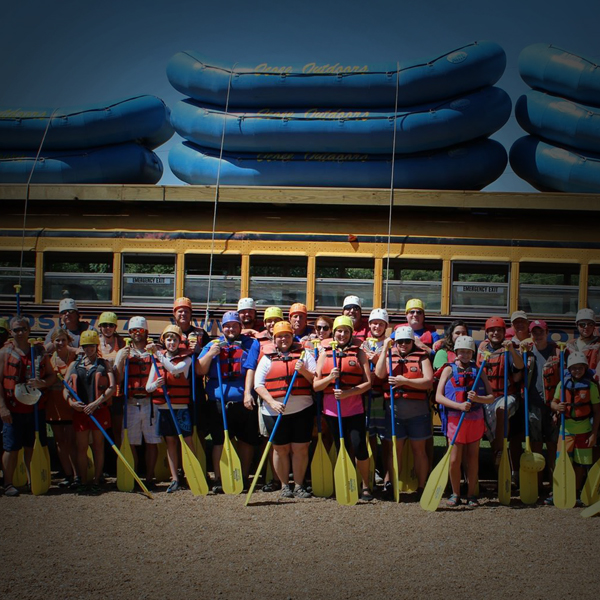 Guaranteed Group Satisfaction
From your first phone call to our toll-free number, to your departure following your raft trip, you'll see the Ocoee Outdoors difference with the best Ocoee River outfitters. Trip safety and unbeatable customer service are the primary goals shared by everyone at OO. All of us at Ocoee Outdoors will bend over backwards to see that you get the very best safety preparations and customer service available. If you're not satisfied with the quality of an Ocoee Outdoors raft trip, just let us know. We'll give you credit on your next raft trip. That's our promise.
Ocoee Outdoors delivers the best expeditions on the Ocoee River. Period.
M. Clark
Best on the Ocoee. Goes above and beyond.
J. Bender
A very organized group staffed by experts…safety was their first concern.
Suzanne C.