From adventure in the great outdoors to booming nightlife, the Southeast has an abundance of activities for you to enjoy. From a ghost tour in Charleston to hiking in Asheville there is something for everyone! The history and culture of our region is some of the richest in the country and is continually being made every day so come to soak up some history in the making! Here is a list of 5 of our favorite Southeast towns and a few things (of the many) to do in each!
Chattanooga, TN
Asheville, NC
Downtown Asheville Art District – Explore more than 25 downtown galleries, studios, and museums all located within a half-mile radius of historic downtown Asheville.
Hiking to Blue Ridge Parkway Waterfalls – A journey on the Blue Ridge Parkway offers spectacular views of Southern Appalachia's diverse beauty for 469 uninterrupted miles. Blue-misted mountains, cascading waterfalls, rolling pasture, and gorges banked with wildflowers greet hikers of all skill levels among the more than 100 varied and intriguing trails in North Carolina and Virginia.
Off the Wagon: Dueling Piano Bar – The musicians will impress you with their repertoire of thousands of popular songs from the last fifty years. It's an all-request show – let the musicians impress you with their repertoire. It's a rock-and-roll, sing-along, total party atmosphere.
Atlanta, GA
Coca-Cola Bottling Company Tour – On April 29, 2017, Atlanta North Metro became a sales center of

Atlanta Coca-Cola Bottling Company

, the local bottler, and of parent company Coca-Cola Bottling Company UNITED, Inc.  Their products are distributed under exclusive franchise agreements with The Coca-Cola Company and other beverage franchise companies in the north Atlanta area. Stop by for a tour!

Kayaking the Broad River with Wine Tasting – Kayaking and wine tasting have never paired so well together! Start off this excursion by kayaking down the Broad River in Northeastern Georgia, one of the last free-flowing rivers known for its historical importance and relatively unspoiled nature and numerous shoals. Then head to Boutier Winery, a lush and luscious 32-acre property where the wine is as good as the natural aesthetics.
Atlanta Magic Theater – An evening of world-class magic and clean comedy starring Atlanta Magician Peter Morrison.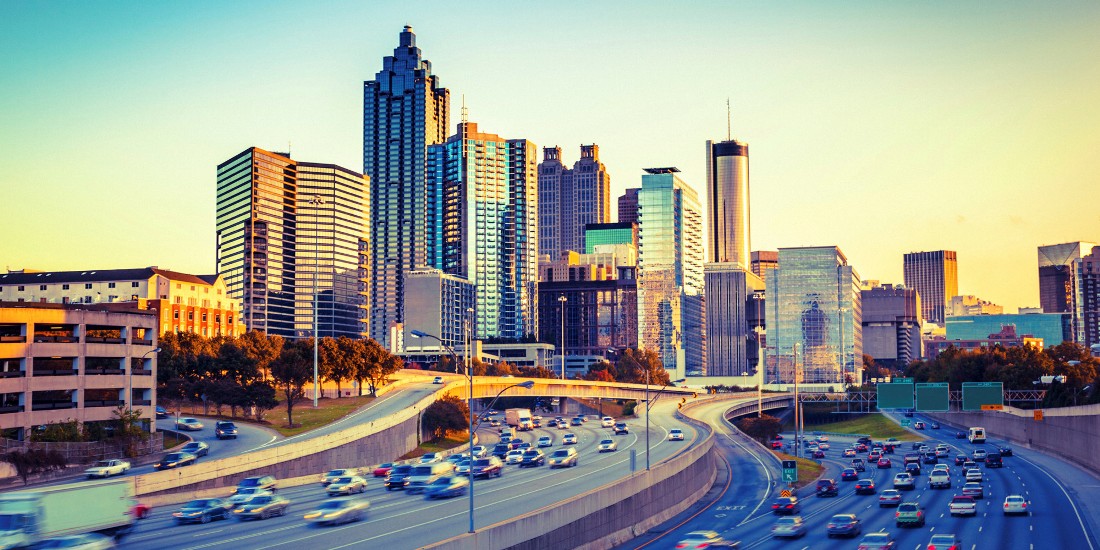 Charleston, SC
Orlando, FL
Kennedy Space Center – Kennedy Space Center Visitor Complex is where rockets launch and inspiration begins at Florida's gateway to space. Located one small step from Orlando, arrive early for a full-day experience at the greatest space adventure on Earth.
The Wizarding World of Harry Potter – Step inside a world where magic is real. Within Universal's Islands of Adventure™ theme park, you can visit the iconic Hogwarts™ castle and explore Hogsmeade™ village. And, at Universal Studios Florida™ theme park, you can enter Diagon Alley™ to enjoy a multi-dimensional thrill ride, magical experiences, and more. Get ready to explore more of Harry Potter's world than ever before.
Universal City Walk – This is where it all comes together. This is where unforgettable family fun meets restaurants that don't just make you say "Yum," but "Wow." The one place where the dining tastes of every member of the family intersects with entertainment everyone can enjoy. It's everything you're looking for, and anything but ordinary. Universal CityWalk, The Epicenter of Awesome.
Of course, the Southeast is much more than just 5 cities. As an area with a rich history, friendly people, great food, and tons of activities, it's an area that you're going to want to come to explore for yourself! If you do find yourself in the Southeast, we hope that this list makes for a great place to start your trip planning! And of course, we would love for you to join us for an Ocoee River rafting adventure, it's well worth the drive from Ashville, Charleston, and Orlando!